These days in 2014, members of Bramble are more concentrated on other projects. Click on the following underlined links to listen to the music they create elsewhere. All the projects are available for events, playing shows, weddings, and so on, and their contact info is on their pages:
Wing & Claw: is James Miska (banjo, charango, and lead vocals in Bramble) and Genevieve Smith (cello in Bramble), ripping out original tunes as a duet.
 https://www.youtube.com/watch?v=9ZElxpW4osk
Eric Rich: is the master of PianoBike. (Accordion from Bramble) Quite literally a whole piano attached to a custom-built, gorgeous bike-frame. Pedaling it around to different spots to perform his original pieces on 88 keys.
 https://www.youtube.com/watch?v=5kbLKhUu2Gs
Tavaputs: is Matt Laser (guitar and percussion in  Bramble), songwriter Ben Kilbourne, and Wren kennedy, of Salt Lake City, playing huge desert landscape music. Big sound, vast and beautiful.
Our stops in LA, Santa Cruz, and Oakland were like ripe produce. Delicious and juicy. Thank you to everyone who came out to the Farmhouse Conference (come see the next one in November) in Los Angeles, the Crystal Palace in Santa Cruz, and The ABCO Gallery in Oakland. We wanna thank all the people who helped us with the shows too:
Shane Becker, Mars and Wesley of Pale Robin, Tyler Martin of James Rabbit, Shawn Shine, Gabe Dominguez of Shake Your Peace, and Carmen & the ABCO Gallery folks. You all treated us so kindly.
In other news, we are playing our first show EVER in Provo, UT, on Friday May 24th! It's at the Velour with BB Gun, Kathleen Frewin, and Please Be Human. Come on out and see us in Utah Valley for once, especially if you wanna carpool…..
!!!
Love, Bramble
This video is the wonderful work of Chelsea Myers of Tiny Attic Productions. Click on their links to view other sweet videos they've produced.
The Coldest Summer is, simply put, about the summer of 2012, which James spent in Southeast Alaska, where it was cold and rainy all the time
Download the song and others at jamesmiska.bandcamp.com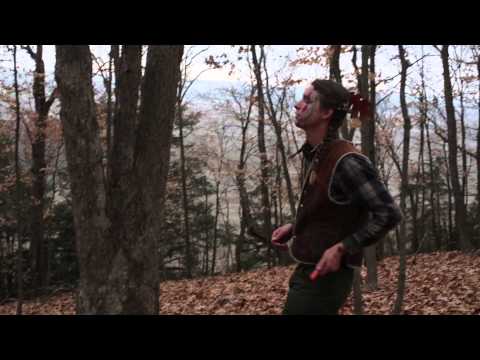 Also, multiple pictures are available from the exploits and performances from the 2013 True/False Film Festival in Columbia, Missouri, by clicking on their link and visiting their website. The folks that run the Fest have been very supportive to their musical guests for a long time now, and I must thank them generously for it!
Street musicians at sundance 2013
Check out this video the local news did from Sundance 2013!
http://www.ksl.com/?nid=148&sid=23793433#ooid=VvdDFrODppe60tI5tzh47KZtRX0dOTpY
Hello out there to our fans and viewers and supporters! We wanted to share with you all that since our last post, about the planning of a Summer 2013 European Bicycle Tour, we have made pals and shaken hands with the folks at one of our most inspirational gear suppliers at
The Oakland based pedal-power-promoters that threw a stick of dynamite into the bicycle-touring world with their sweet, maximum-capacity inventions.
This is James Miska, poised at the ready, with his loaded bike with the Xtracycle, to embark upon Bramble's 2010 East Coast Music-On-Bikes Tour.
If it weren't for these machines, there may not as easily have been a band called Bramble to speak of. Because of our adventurous spirits and tenacity, we've organized bicycle-touring exploits in the past, a many of you know, where we've biked from North to South down both United States coasts! The Xtracycles used have been absolutely indispensable to the functioning of those tours. And now, we are in partnership with them! And we're taking it upon ourselves to thank them publicly.
Xtracycle, started by California resident Ross Evans in 1995, was an idea developed out of a desire to answer his original burning question, "What is the cheapest, lightest, simplest, most maneuverable, most adaptable, strongest way to carry cargo with a bicycle?" These machines, which attach onto almost any bike in order to make them longer and be able to hold more weight, effectively make your bike into a pickup truck. They carry musical instruments and camping gear gloriously! To learn more about them, their history, and see their huge array of products and other sweet stuff, Check out their website at Xtracycle.com
The Story is short:
Back in February, Corey Ransberg & True/False offered to shoot us a music video of us playing one of our songs live, and so. . .
Here is "The Coastal Temperate Rainforest" Spread it around!
We're home, alive and well and fulfilled. Colorado, Kansas, Missouri, Tennessee, North Carolina, Virginia, Ohio, Chicago, Wisconsin, Iowa, all visited, and then home again to Utah. Go on and link to our Photos and Videos above to see some great moments from the last 8 weeks!
And we're off again, playing in the Pacific Northwest this weekend!
Friday, APRIL 20th – PORTLAND, OR
@ The Piano Fort
a benefit for BARK-OUT
w/ Run On Sentence
7 pm
Saturday, April 21st – SEATTLE, WA
@ The Bone House-Cooling Party
7 pm
There are more shows, to announce, however, it's only solo shows of James Miska, and not really Bramble shows.
But check it out!
Mar 23rd – Lynchburg, VA @ Rivermont Pizza (on Rivermont)
Mar 27th – Columbus, OH @ Mae's House (more details later!)
Arpil 4th – Milwaukee, WI @ Paul's BBQ (more details later!)
April 7th – Fairfield, IA @ The Beauty Shop
Just so you know, if it makes any difference, you can now find Bramble available on itunes. We still highly recommend dealing with us directly though. I mean, if you're reading this, you are clearly interested enough to have discovered our website, where you can buy our album direct from us, or instantly download it from a less corporate-giant style source like our BANDCAMP website.
But please, make your own choice, and search hard for us through the itunes store. We're small, so hard to find! And please rate it if you buy it! We're told it helps!
Love, Bramble